No doubt, Athens' magnificent ruins account for the city's place atop many-a-traveler's wish list. Alas, these days the city's finances are in roughly the same shape as its monuments. But, tourism endures. The dollar has gained ground and deals are possible, though prepare for potential inconveniences related to public transportation or political demonstrations. That said, ignore those who might write off the city as being too noisy or too crowded. The birthplace of democracy and its environs are well worth your time.
By Lisa Oppenheimer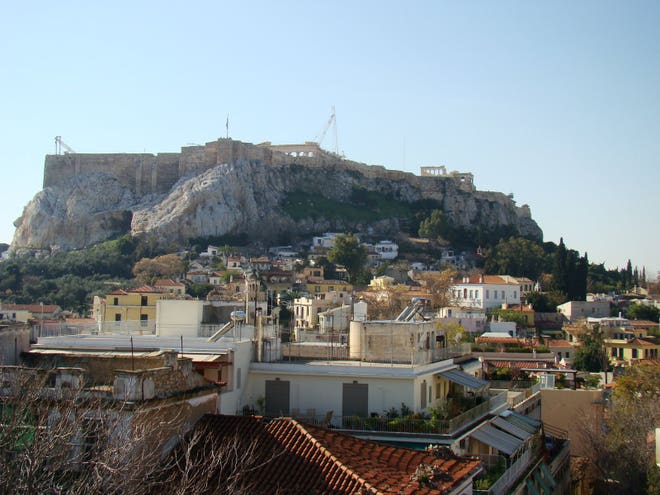 If you've ever walked to the Acropolis from the city's northeast, you've likely strolled the pedestrian friendly alleys known collectively as Plaka. One of the city's oldest markets, the maze of quaint, narrow streets beneath the Acropolis is the place for local "finds" like art, trendy sandals (and really, where better to find those?), specialty foods and bona fide cheesy souvenirs. But hey, who doesn't need an Acropolis refrigerator magnet, right? At night, Plaka comes alive with strung lanterns illuminating quaint outdoor cafes and diners lingering over Ouzo and kebabs. Eats range from gyro joints to local favorites like Psaris (16 Erechtheos, Plaka, Athens, Greece; 210 3218733). Just be prepared for some aggressive café owners who will guide your arm toward a table before you've made up your mind to eat there.
Locals are savvy enough to clear out in summer when tourists rule, though practically speaking, summer is when most travelers find the time to go. Also consider visiting in the off-season (its especially lovely in the fall) when you're not only more likely to rub shoulders with actual Greeks, but you'll skirt the long lines of the summer rush, too.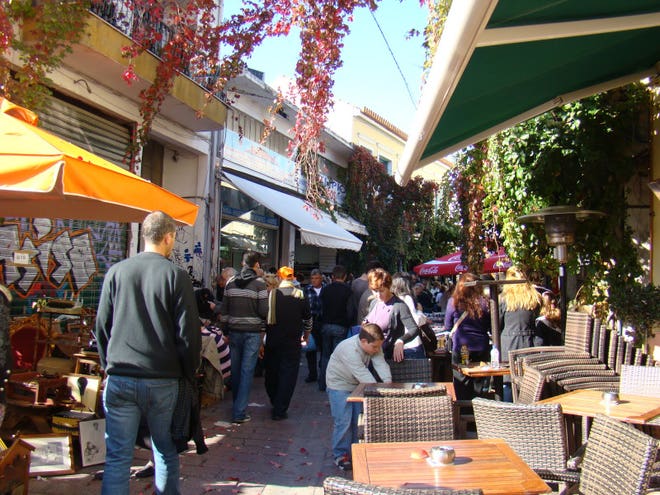 It doesn't matter if it's August, November, February or May. Shoulder-to-shoulder crowds at the Monastiraki flea market are a year-round tradition, particularly on Sundays. The sprawling bazaar looks like something from a movie, especially Avyssinias Square where shops court bargain hunters haggling over the weird and wacky. Random USB connectors? Full-sized ship's wheel? Yeah, they've got that. There's art, jewelry, and souvenirs, too. This odd assortment of uniquely Greek chaos lives next to one of the unlikeliest of neighbors, namely the James Joyce Irish Pub and Restaurant (Astiggos 12, Monastiraki – Thiseio; 210 32 35 055) where folks for whom a nip of ouzo simply won't do can partake in the glory of a couple of pints.
If the souvenir stands aren't quite to your liking, head north toward Ermou Street where chic boutiques include women's shoe shops that seem to multiply like bunnies. Ermou's upscale shopping shares space with open-air vendors, street musicians, and a whole slew of "entrepreneurs" peddling cheap, weird little toys that are oddly enticing, even if they self-destruct within seconds of purchase. Due East from Ermou (which unlike the flea market, is closed on Sundays), you'll reach the Parliament building in Syntagma Square where you'll want to stick around for the hourly changing of the guard.
Source: Lisa Oppenheimer
The undisputed champ in the Greek sunset department is the island of Santorini. But the number two spot belongs to Temple of Poseidon. About a 90-minute coastal drive north of the city, the seaside landmark draws tourists by the thousands to ogle the last bits of daylight as played out over the Aegean Sea. The drive alone is worth the trip. Outside of Athens, ultra-swank Vouliagmeni looks like west coast USA. Throw in a couple of movie stars and you'd swear you were in Beverly Hills. A little further up, the seaside fishing village of Fokia is a prime spot for a bistro table and glass of wine. Private and public buses make the trip, but do yourself a favor and take a cab, which is pricier, but unlike the bus won't take all day. You'll appreciate the taxi's lower center of gravity when teetering on those winding cliff roads. Also, a cab driver can make side trips to places like Lake Vouliagmeni, a freshwater spring famous for its balmy year-round temp of 72 degrees (bring a swimsuit and take a dip for 5 euro).
Source: Lisa Oppenheimer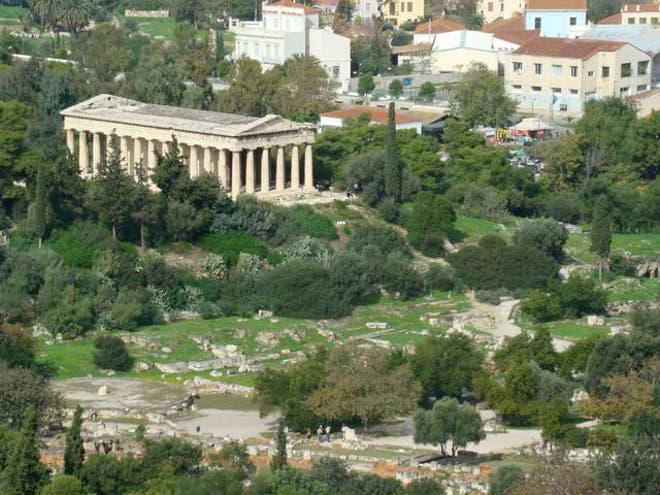 Pictures in history books just don't do the Acropolis justice. The grand dame of Athens with her columned Parthenon – and some modern scaffolding – can be seen from myriad places in the city, reminding you that while you're on your cell phone in front of an ATM, you're still standing in the shadow of the Greek Gods. Getting to the Parthenon requires significant effort, namely a longish, steep ascent up a network of stairs and dirt paths, a trip made all the more amazing by the number of Europeans who do it in heels. Shade is all but absent, and you'll do well to avoid midday hours when the sun can make toast out of even a cool-ish fall day. The top affords the perfect vantage point to plot the rest of your monument-al visits including the Ancient Agora and the Temple of Olympian Zeus, all included in the one-price ticket to the Acropolis. Just beware of admission hours that maddeningly change without notice, an advent that may worsen with current economic events.
Source: Lisa Oppenheimer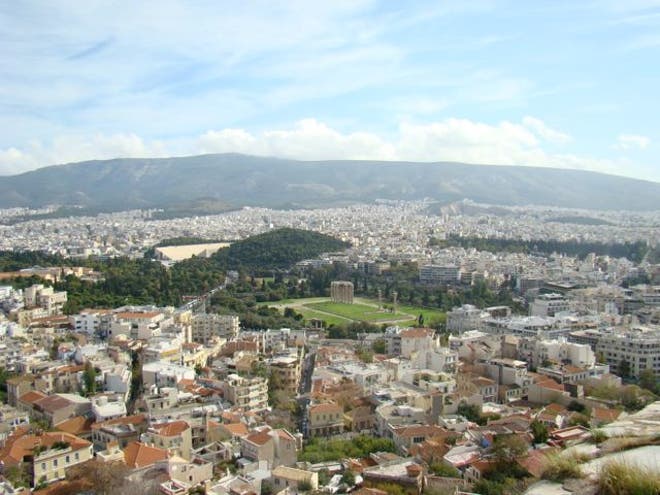 A key to fully appreciating Athens is to take in all its great views. True, the Acropolis has a stellar vantage point; trouble is, from atop the rock, you can't appreciate its profile, a particular disadvantage at night when the Parthenon is bathed in light. Across the city from the Acropolis, Athens' less storied peak – Lycabettus Hill – is actually the city's tallest. Taking the cableway up to the top affords a prime vista of the Acropolis and the whole city, though avoid the tourist-trap Horizons restaurant known for its extraordinary prices and sub-ordinary food.
Most economical of all is the view from the café in the Acropolis Museum (15 Dionysiou Areopagitou Street, Athens; 30 210 9000901). For the price of a cup of coffee and a sandwich plus the 1 euro museum admission (talk about a bargain) you can ogle the Acropolis through floor-to-ceiling windows, peruse the museum and still have plenty of money left over for a glass of wine at Estia (Kidathineon 35; 2103312214) on Plaka.
Source: Lisa Oppenheimer