By John Brandon
Heading out for a day of fishing? Be sure to pack this extra gear, which can make your excursion much more productive. There's a solar charger for your trolling motor, a lightweight fishing jacket, and something that will provide some extra pop for shore-fishing day trips: a powerful ATV with two gear racks.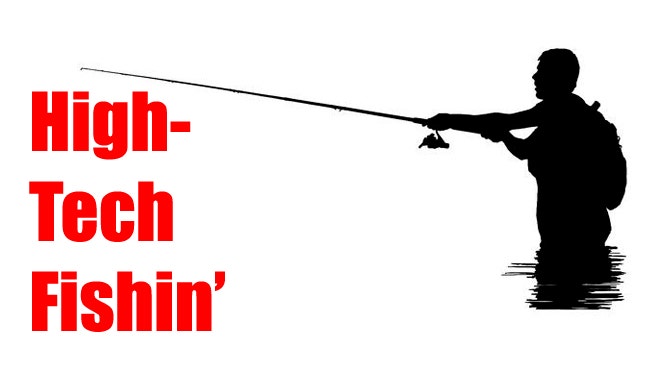 Fishermen fishing in Dnipro river at sunset in the Ukrainian capital Kiev late Monday, May 30, 2011. Kiev is one of Ukraine's four host cities for the Euro 2012 soccer tournament. (AP Photo/Efrem Lukatsky)Source: AP GraphicsBank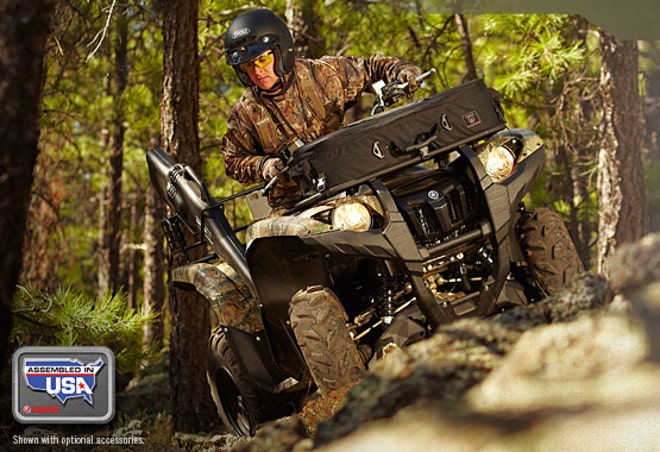 2013 Yamaha Grizzly 550 FI Auto. 4×4 EPS
Best feature: Gets you to the fishing spots faster
For traveling around in lake country, this powerful 558cc ATV is what you want. Using a camouflage design means you'll blend in easier with the decor. The electronic power steering, independent four-wheel suspension, and lockable or automatic 4WD means you'll get a comfortable ride. Extra-durable front and back racks provide plenty of space for tackle boxes and other fishing gear.
Source: Yamaha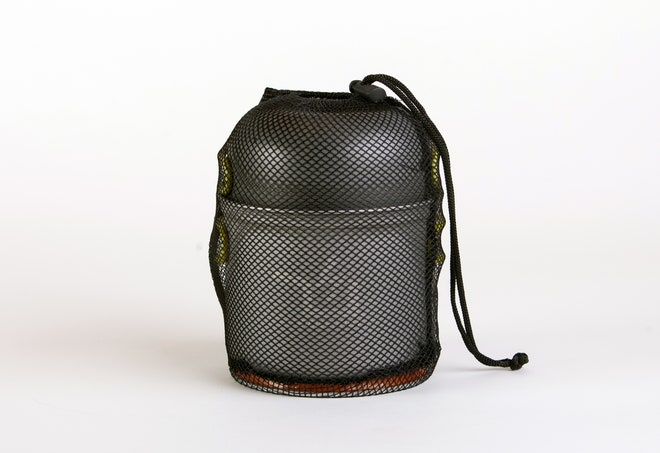 PowerPot
Best feature: Cooker doubles as a phone charger
This thermoelectric generator is what you want after a long day of fishing. (After all, you'll need a way to charge your phone.) The 5V USB plug provides power for any phone, tablet, camera, or even a USB-connected fish finder or GPS. When you boil water, the generator converts the energy to electrical power.
Source: PowerPot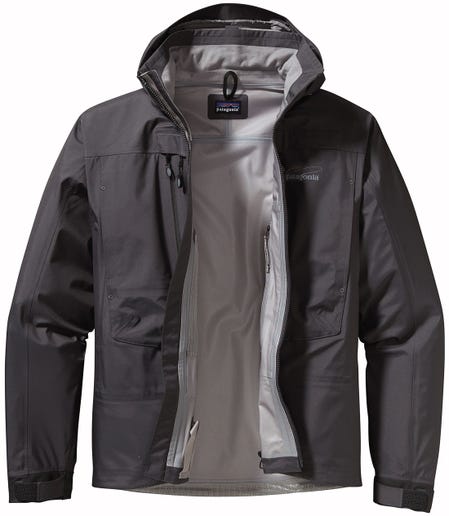 Patagonia River Salt Jacket
Best feature: High-tech durable fishing shell for cold days
This fly-fishing jacket is made from a four-ply waterproof material that's designed to keep you warm and dry. The zippers are all waterproof and lightweight, and the cuffs seal to watertightness. There are three front pockets that provide easy access to fly boxes and other gear. The whole jacket weighs only 23 ounces.
Source: Patagonia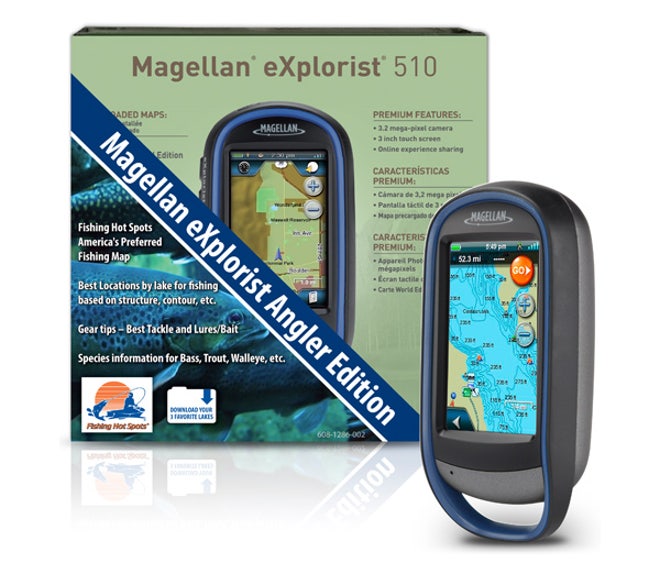 Magellan eXplorist 510 Pro Angler
Best feature: Finding the best fishing spots
Knowing where to fish is half the battle. The ruggedized eXplorist 510 Pro Anger includes some 4,000 lakes and waterways, but goes a step further: an indicator shows "points of interest" (aka, the best fishing spots) along with the ideal baits, lures, colors, and seasons. You can view 2D or topographical maps. A built-in camera and mic allow you to snap photos and record notes for a trip.
Source: Magellan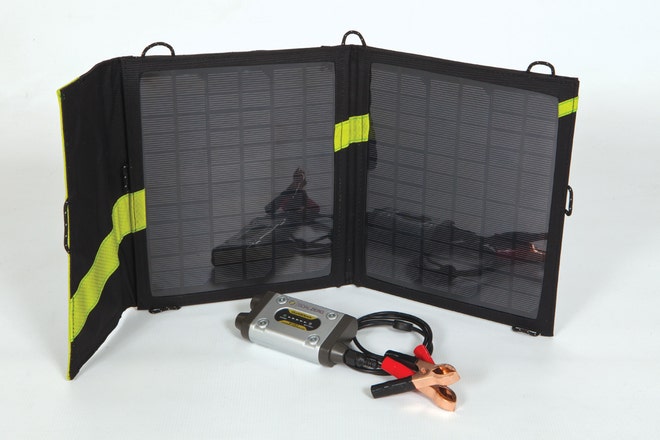 GoalZero Guardian
Best feature: solar panel and pack for a trolling motor
An ingenious addition to your gear load-out, this solar panel and charger combo connects to any 12V battery, including one for a trolling motor. As you tool around the lake, you can fold the 10.5-inch Nomad 13 solar panel to continually charge. Goal Zero says the charger should keep you motoring around all day.
Source: GoalZero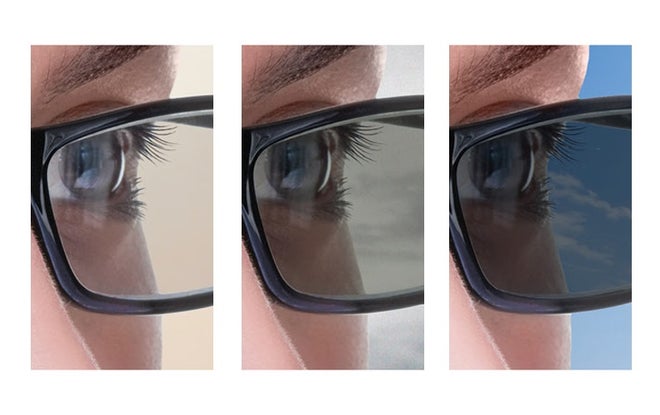 Transitions Lenses for fishing
Best feature: Dims for bright sun and water
This brand new lens for existing sunglasses or glasses is ideal for fishing on open water. The lens darkens automatically, but also adds polarization an UV protection. As the sun comes out or cloud-cover fills the sky, the lens slowly adds an appropriate amount of eye protection so you can see the water.
Source: Transitions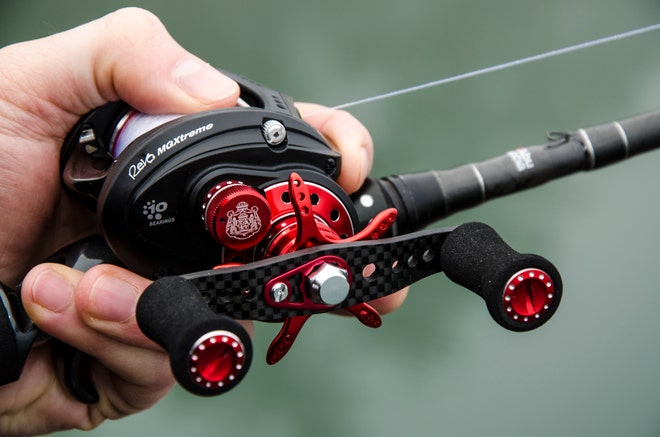 Abu Garcia Revo MGXtreme
Best feature: High-tech reel is snag-free and casts longer
Fishing requires a fine-touch to know when you have something on the line. At just 4.9 ounces, this high-end reel can help: your rod and reel combo will feel lighter and more responsive. There's a centrifugal (center-weighted) brake, stainless steel bearings, and carbon accents for more durability.
Source: Abu Garcia
Read more: http://www.foxnews.com/tech/slideshow/2013/04/12/best-high-tech-fishing-gear/?intcmp=features#slide=1#ixzz2QUy8TYcM